HotelBee's booking engine allows hotels and other accommodation providers to receive direct bookings from their own website.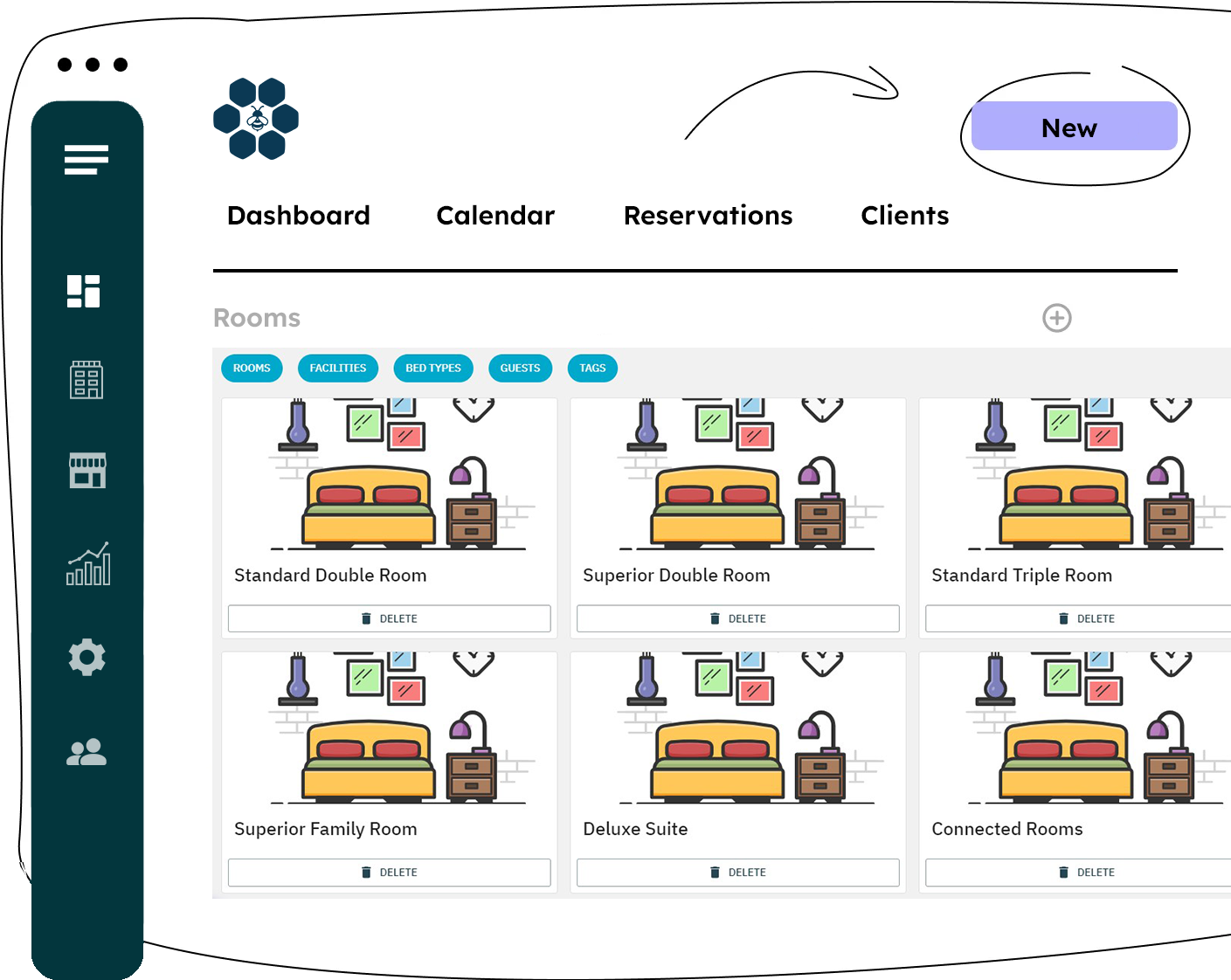 Direct bookings made easy
The booking engine is integrated with the HotelBee's property management system (PMS), allowing real-time inventory and rate updates. Guests can easily view room availability and prices, select dates, and complete their reservation directly from the hotel's website. The booking engine is designed to increase direct bookings, reduce commissions paid to online travel agencies (OTAs), and improve the guest experience.
Real-time synchronization
The booking engine integrates with the hotel's property management system to provide real-time availability and pricing information, ensuring that guests can book rooms that are actually available.

HotelBee's booking engine is designed to be mobile-responsive, ensuring that customers can easily make bookings from their mobile devices. This feature is particularly important in today's world where more and more people are using their smartphones and tablets to browse the internet and make bookings.

By providing a multilingual booking engine, hotels can improve the guest experience and increase the likelihood of direct bookings from international guests who may prefer to book in their native language. This feature is particularly useful for hotels located in popular tourist destinations where guests come from all over the world and speak different languages.

The customizable design feature allows hotels to add their own logo, images, and descriptions to the booking engine, making it feel like a natural extension of their website. Additionally, the design can be optimized for mobile devices, ensuring that guests can easily make bookings from their smartphones or tablets. This provides a seamless user experience for guests and helps to increase direct bookings for hotels.

HotelBee's booking engine integrates with multiple payment processors, including Stripe and PayPal. This allows hotels to easily and securely process payments from guests who book through their website. The payment integration also ensures that payment information is stored securely and is PCI-compliant. This makes the payment process seamless for both the hotel and the guest, resulting in a better booking experience overall.

"As a hotel manager, I love how HotelBee consolidates all my key operations into a single intuitive platform."
"When it comes to making hotel reservations, I have a personal recommendation for Hotelbee. Their app makes reservations a lot easier to do and is very user-friendly. "
"The management system is a smooth sailing one, the interface, the system- everything works good for me."
Start today with HotelBee Hospitality Solution