Property Management
System
HotelBee is designed to help hoteliers streamline their operations, increase efficiency, and improve the overall guest experience for all types of accommodations.

Unlock Your Hotel's Potential
HotelBee PMS allows property managers to track reservations and guest information, manage room inventory, and automate check-in and check-out processes. The system provides a user-friendly dashboard that displays real-time information on occupancy, revenue, and other key metrics. In addition to the core features, HotelBee offers several other useful tools, including customizable room types, automatic room assignment and key look integrations.
The bookings calendar allows hotel staff to manage reservations, check room availability, and make bookings easily. It provides a visual representation of room availability, allowing staff to quickly see which rooms are available on a specific date. Assign reservations for maximum room availability.

HotelBee's PMS includes a front desk management feature that enables staff to check guests in and out quickly and efficiently. The feature allows staff to view guest details, create room keys, and check guests in and out of their rooms, all in one place.

The housekeeping feature allows hotel staff to view a detailed list of all rooms that need to be cleaned, along with information about the guests staying in each room and their check-in and check-out dates. Housekeeping staff can then be assigned to specific rooms and given instructions on what needs to be done. As housekeeping staff complete their tasks, they can update the status of each room in real-time, indicating whether it is clean, dirty, or in need of additional attention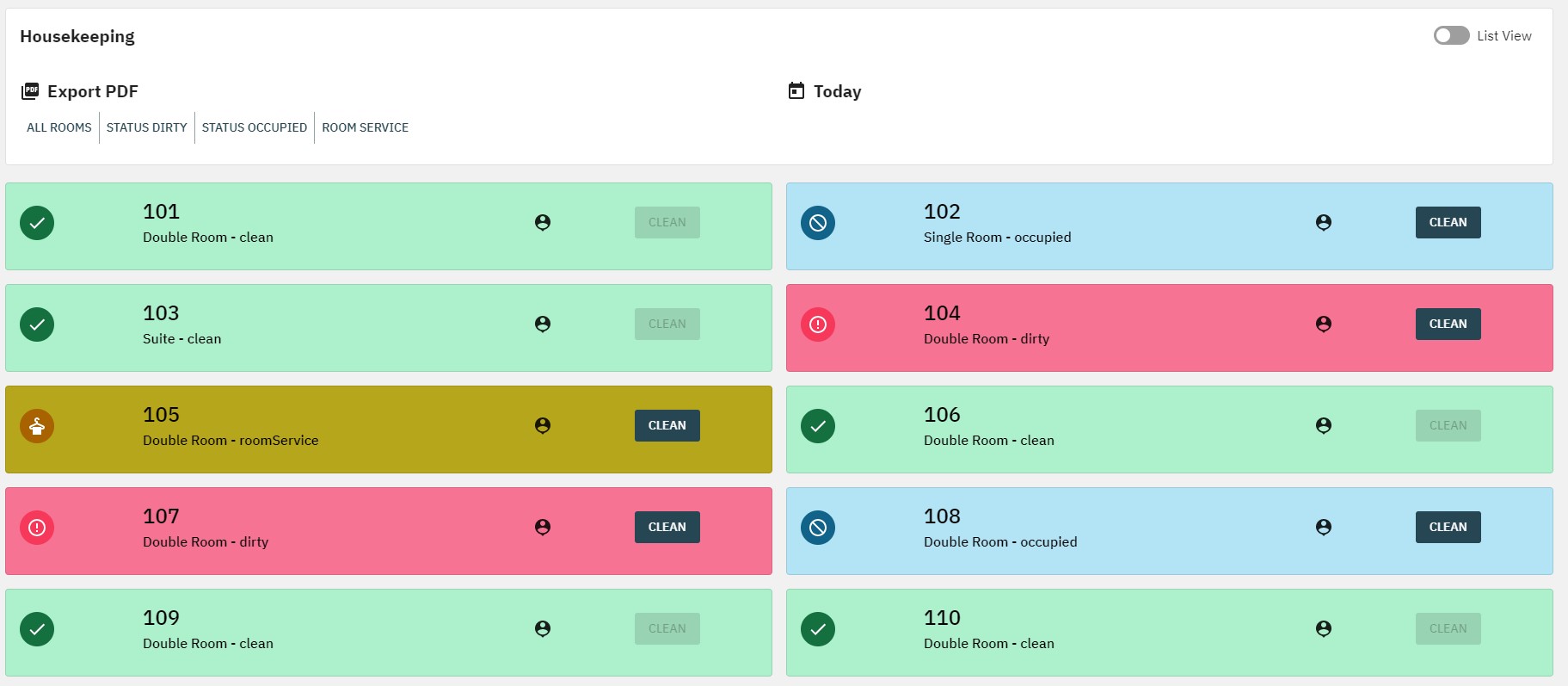 The rate management feature allows hotel staff to easily adjust room rates based on demand, special events, and other factors. It provides real-time pricing information and enables staff to manage discounts and promotions.

HotelBee's PMS dashboard provides a comprehensive overview of all the important aspects of a hotel's operations in one place. It is designed to be user-friendly and intuitive, allowing hotel staff to easily access and manage various features of the PMS. The dashboard includes real-time updates on room availability, bookings, check-ins, and check-outs.

"As a hotel manager, I love how HotelBee consolidates all my key operations into a single intuitive platform."
"When it comes to making hotel reservations, I have a personal recommendation for Hotelbee. Their app makes reservations a lot easier to do and is very user-friendly. "
"The management system is a smooth sailing one, the interface, the system- everything works good for me."
Start today with HotelBee Hospitality Solution