HotelBee's Housekeeping module is designed to streamline the housekeeping operations of hotels and other lodging establishments. This module helps staff to manage the cleaning and maintenance of guest rooms and other areas of the property, ensuring that they are always kept clean and tidy for guests.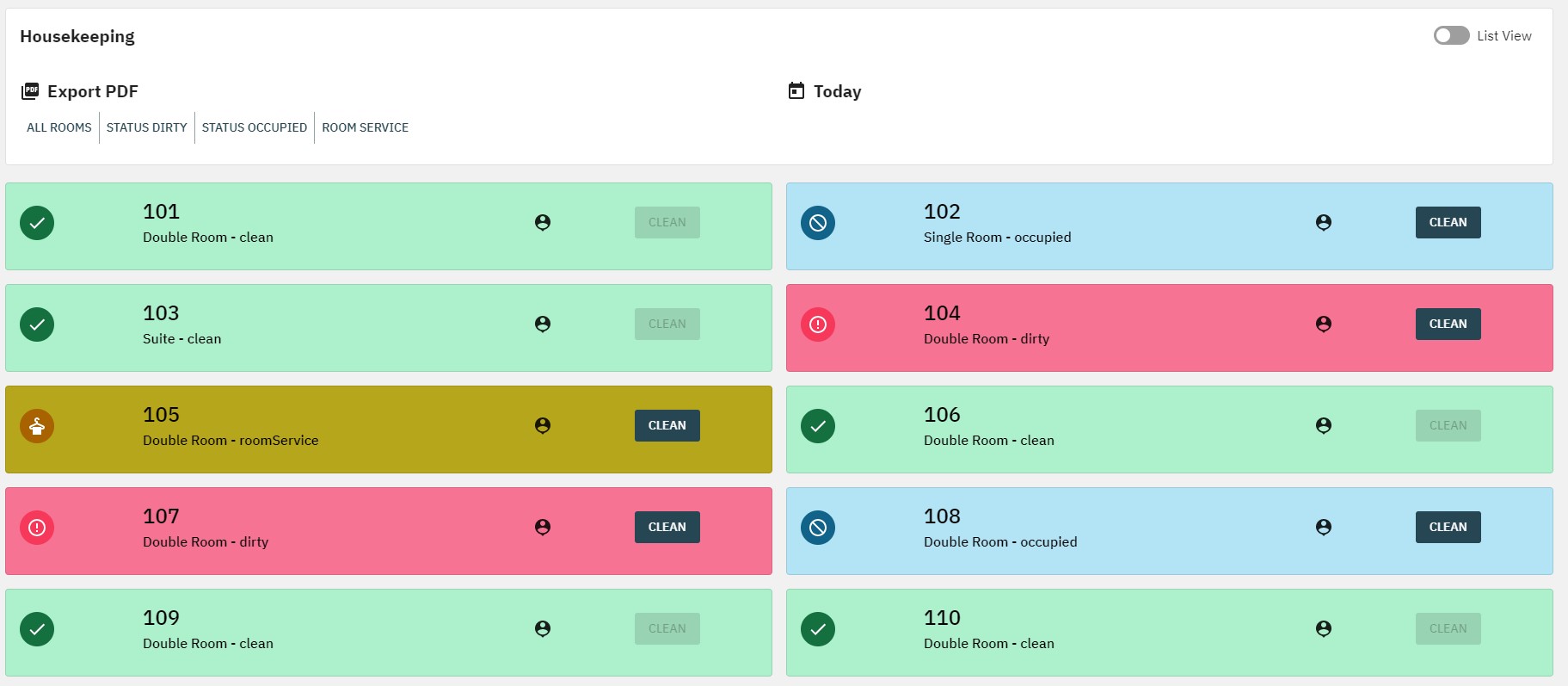 Task assignment and management
HotelBee's housekeeping module allows for easy assignment of housekeeping tasks, with the ability to customize cleaning checklists for each room type. This ensures that housekeeping staff are given clear guidance on what tasks need to be done, and when they need to be completed by.
Real-time room status updates
Housekeeping staff can update the status of each room as they clean it, allowing front desk and management staff to have real-time visibility into which rooms are available for occupancy and which need further attention.
HotelBee's housekeeping feature is accessible on mobile devices, allowing housekeeping staff to manage tasks and update room statuses while on the go. This helps to improve efficiency and productivity, as well as provide a more seamless guest experience.
Start today with HotelBee Hospitality Solution